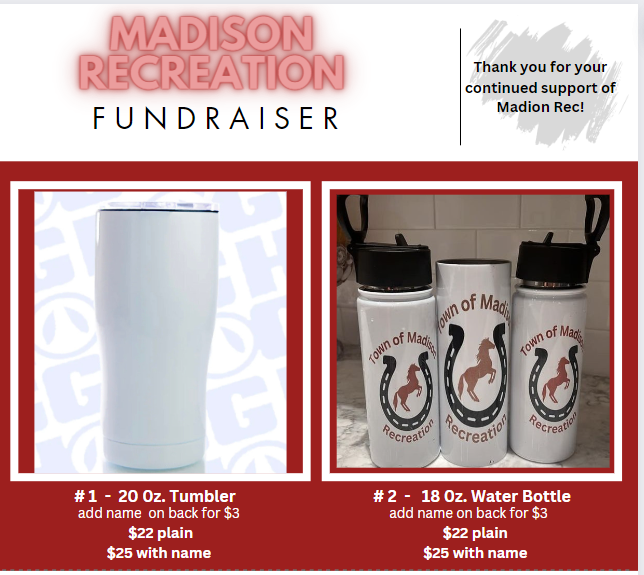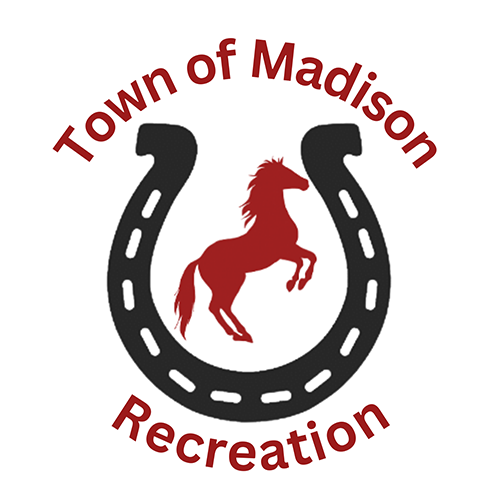 Madison Rec is excited to partner with Madison's own Dash of Glitter by Dee for a really great fundraiser!
A Dash of Glitter by Dee designed and created custom steel water bottles for our Madison Rec Summer Camp program for each camper with their name.  Not only did it help us keep the bottles straight, it kept the waters cold all day!
By popular demand, A Dash of Glitter by Dee is now offering customizable Madison Rec water bottles and steel tumblers to the community and donating a portion of the proceeds to support our programs and events.
Help support Madison Recreation while staying hydrated!
Choose from two styles of stainless steel tumblers. Each style will come with the Madison Rec logo.
For an additional $3, have it personalized with your name or the name of a friend or family member – the holidays are coming!  And they'll need those tumblers for hot coffee in cold weather.
$5 from each cup sold will be donated to support Madison Rec programs
To get some of this fantastic Madison Rec merch, please see the link below for additional details and to complete the order form.  You may order up to 4 customizable items per form, and may submit multiple forms.
Water Bottles and Tumblers will be distributed from our Recreation Director's office in Town Hall.
Payments may be made directly to A Dash of Glitter by Dee via the Venmo provided in the form.
Thank you as always for supporting our local businesses, and Town of Madison Recreation!
Please contact us with any questions:
Visit Madison Recreation on social media.