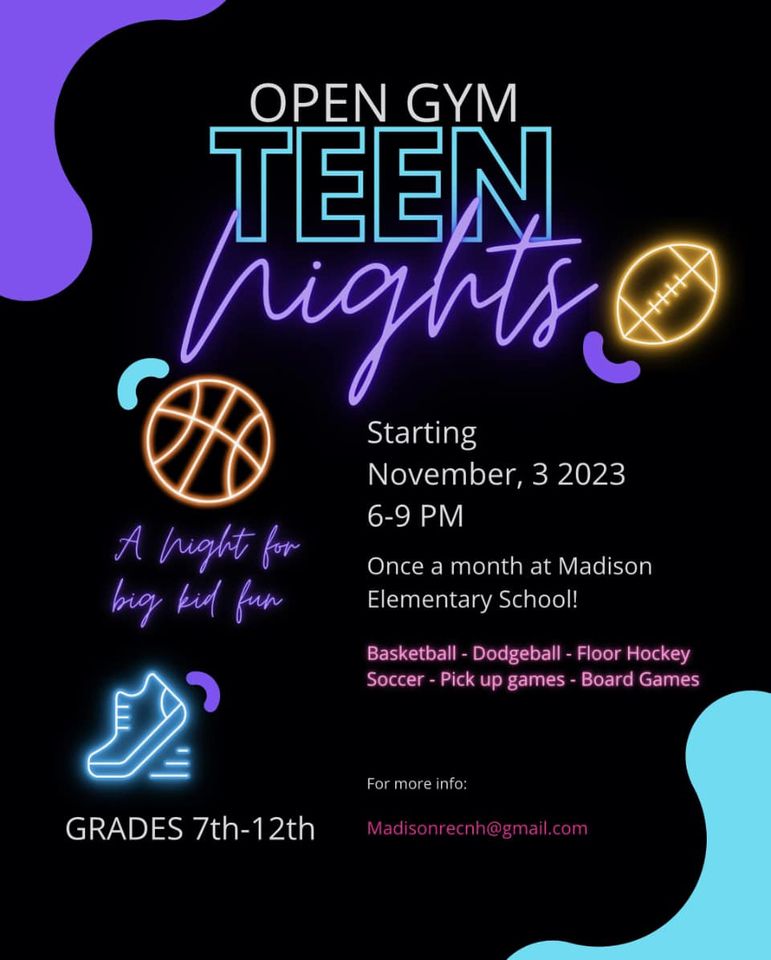 Madison Rec is firing up some Teen Nights!
Grades 7th through 12th are welcome to take over the gym for pick-up games or board games.
Teen Nights will be monthly, starting on…
Friday, November 3, 2023
6:00 pm – 9:00 pm
Madison Elementary School Gym
A suggestion box will be available for the kids to tell us what they want Madison Rec to offer.
Let's get our kids active and engaged!
This is our first drop-off event.  Please sign-in your teen, and leave contact info for you.  Thank you!
See you there!
Visit Madison Recreation on social media.