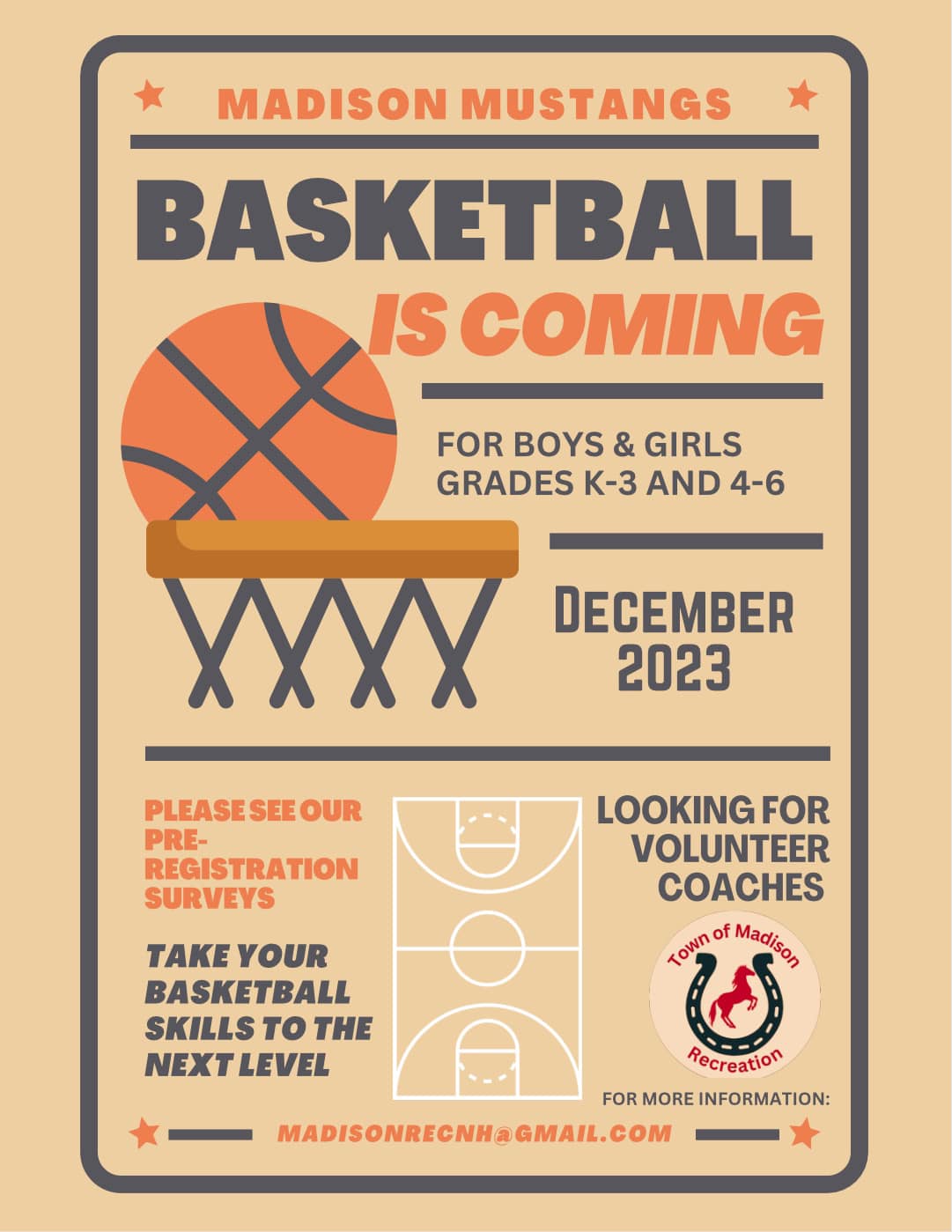 Madison Rec will be offering Basketball for grades K-6 this winter.
K – 3rd grade will be skills and drills, no travel games.
Grades 4 – 6 will have a Boys Team and a Girls Team and play surrounding towns throughout the season
Pre-Registration is now open so we have an idea of how many players are interested.
Please click links below to register:
Thank you, as always, for your support and interest in Madison Recreation.
Visit us on social media.