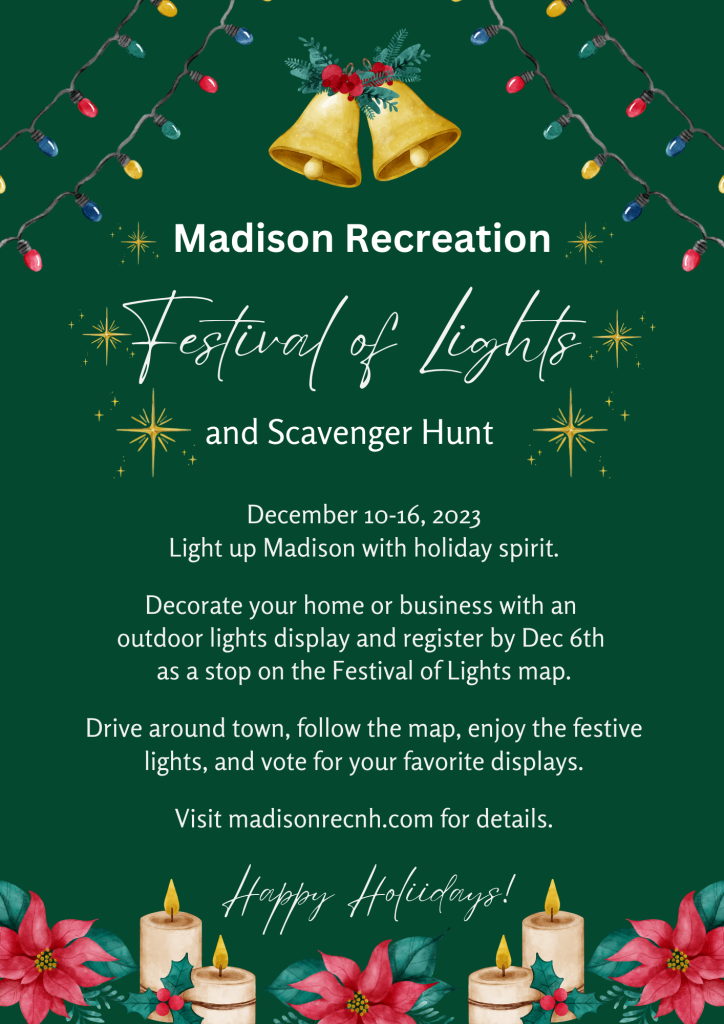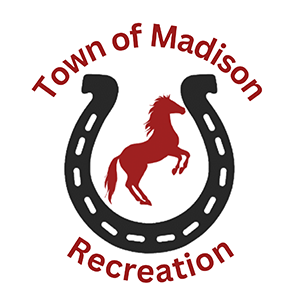 Let there be lights!
Madison Recreation is thrilled to announce our first ever Festival of Lights and Scavenger Hunt.
We invite the community of Madison to decorate their homes and businesses and light up the night in a festive display of holiday spirit.
Hide a fun item in your display, and we can add it to our Scavenger Hunt!
Displays will be numbered, and added anonymously to a map of Madison.  Seekers will follow the map, enjoy the displays and decor, and look for scavenger hunt items in the displays.  Community members will vote for their favorite display, and see if they can find all the scavenger items.
Please register your display by Wednesday, December 6, 2023 so we can add it to the map, and have your display ready to light up by Sunday, December 10.
The Festival of Lights map will be available starting Sunday, December 10.  Folks can travel around town for the week, and take it all in.  Voting will close on Saturday, December 16, 2023 and winners announced Sunday, December 17, 2023.
So, to keep it all straight…
December 6 – Wednesday:  Registration Deadline for Festival of Lights displays.
December 10 – Sunday:  Light up the night!
December 10 – 16:  Weeklong Festival to view the Lights. Voting open!
December 16 – Saturday:  Voting closes.
December 17 – Sunday:  Winners announced!
Register here by Wednesday, December 6th:
We can't wait to see what our wonderful community brings to light!  On December 10th, come back here to vote for your favorite displays.
Thank you as always for joining in building community with Madison Recreation.
Please reach out with any questions:
Visit Madison Recreation on social media.
Total Views: 1,601
Daily Views: 13