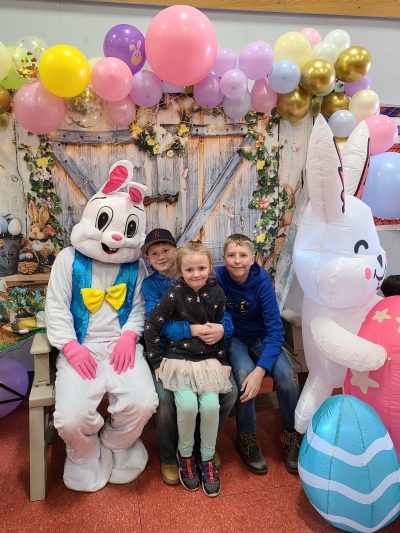 Madison Recreation hosted our first annual Spring Eggstravaganza on Saturday, April 8, 2023.
We can't tell who had more fun – the kids or the grown-ups!
It all started with a community pancake breakfast.  Brunchers enjoyed chocolate chip or traditional pancakes, fresh fruit, sausage patties hot off the grill, scrambled eggs, orange juice, and hot coffee.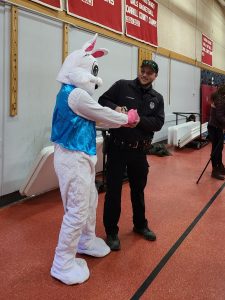 Did we mentioned the delicious maple syrup made by Madison Elementary's own grade 3/4 classes?  Yum!
Egg hunts followed breakfast, with 6 golden-egg prize winners.  Thanks to generous donations, kids walked (or rode) away with brand new bicycles, scooters, and outdoor games.
Then came the games – fresh egg toss, egg races, musical chairs, and hula hoop contests!  Even after messy egg games, a hula hoop winner was invited to crack an egg over Selectman Price's head!
Many thanks – as always – to everyone who came out  to the Spring Eggstravaganza and joined us for food, friendship, and community.  Special thanks to the volunteers who make these events possible!
What a wonderful way to kick-off Spring, bringing Madison together to celebrate!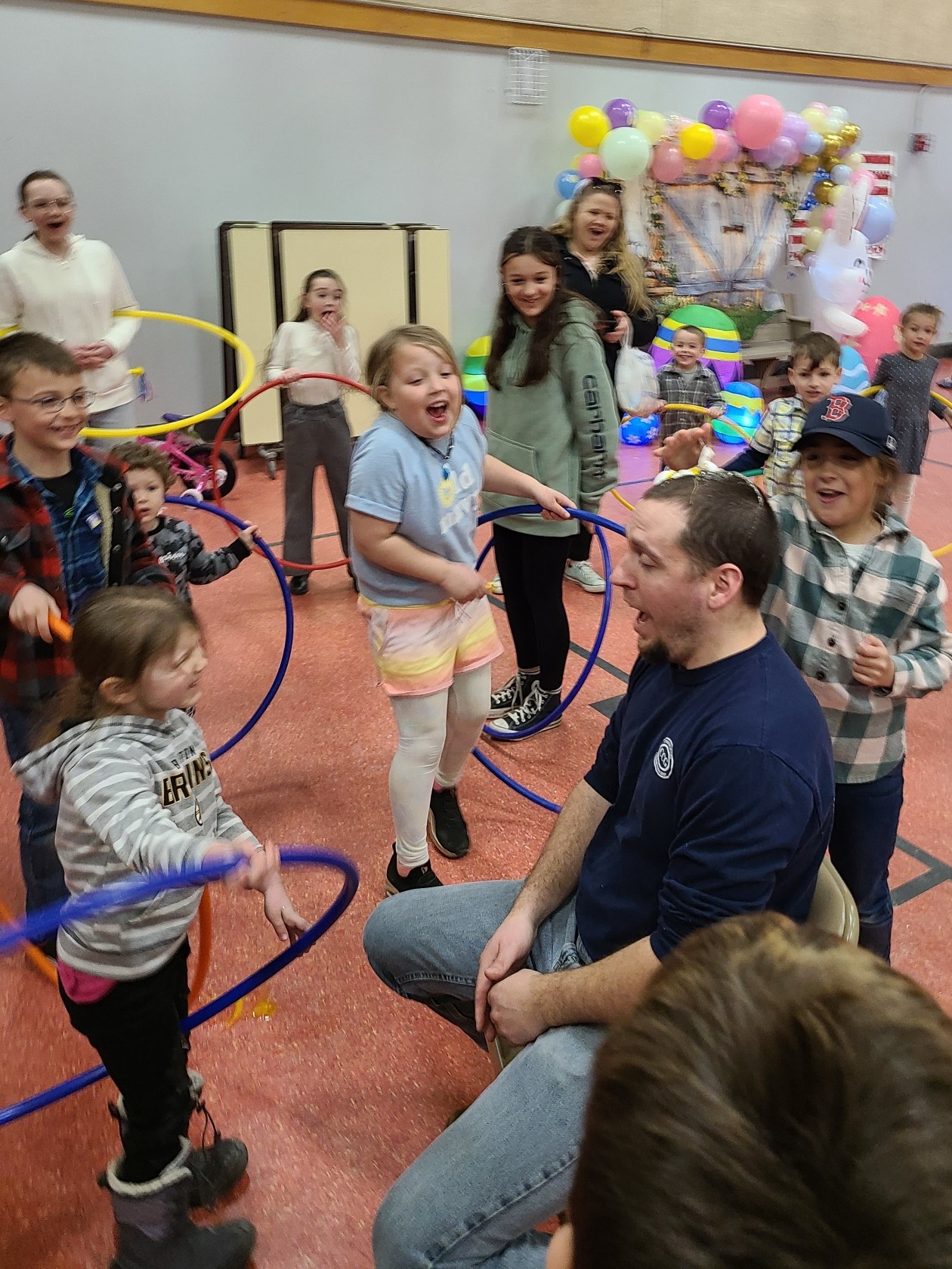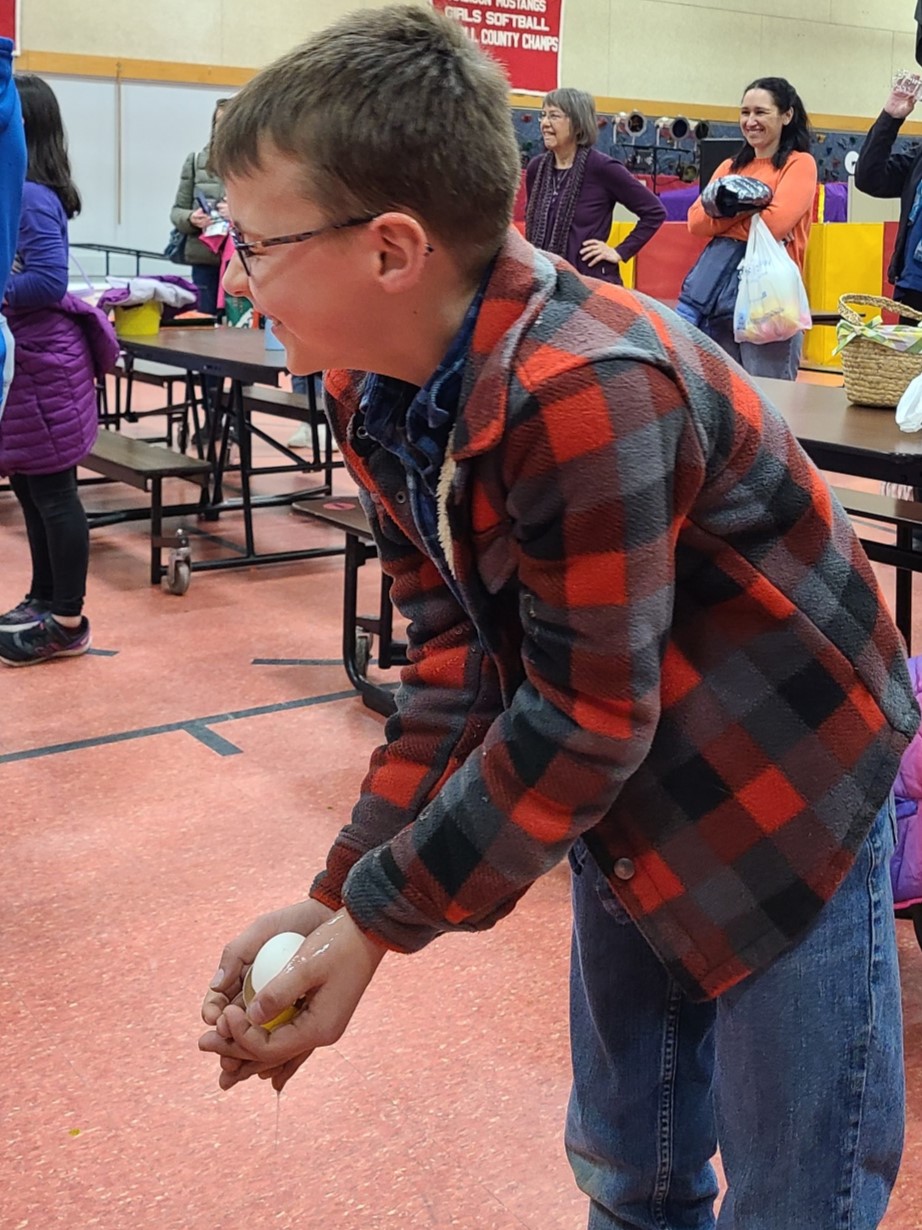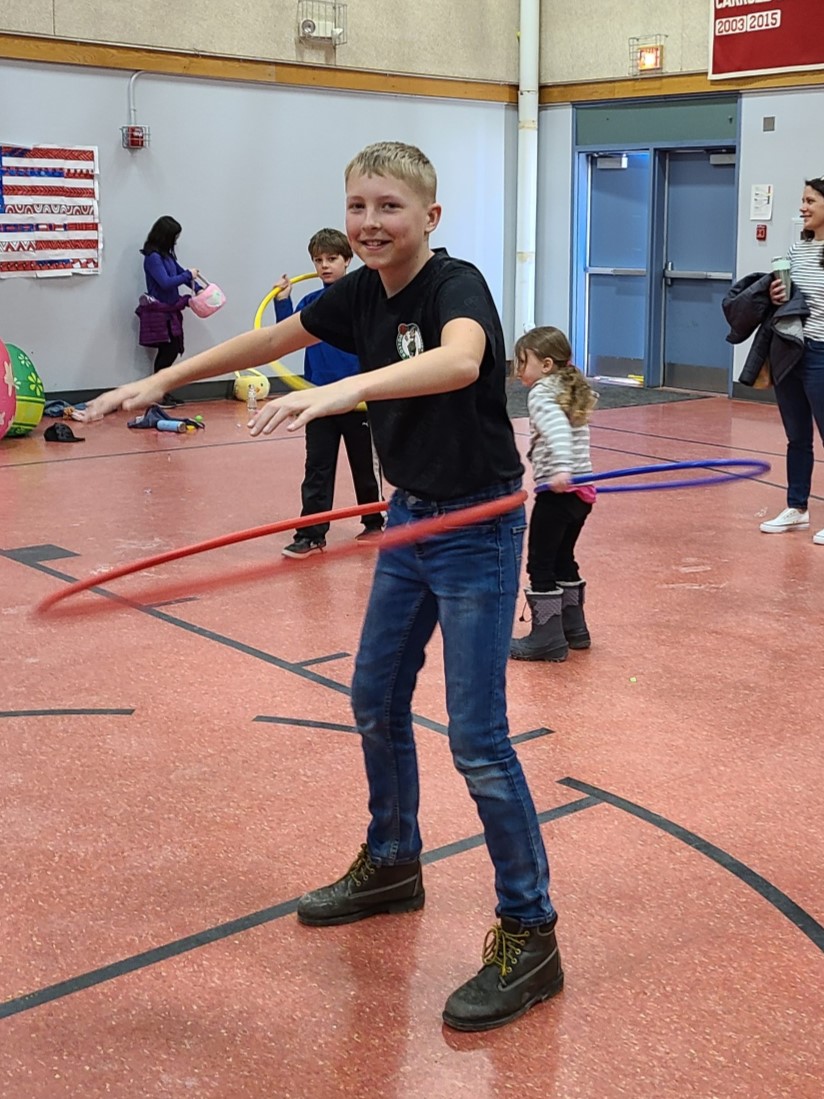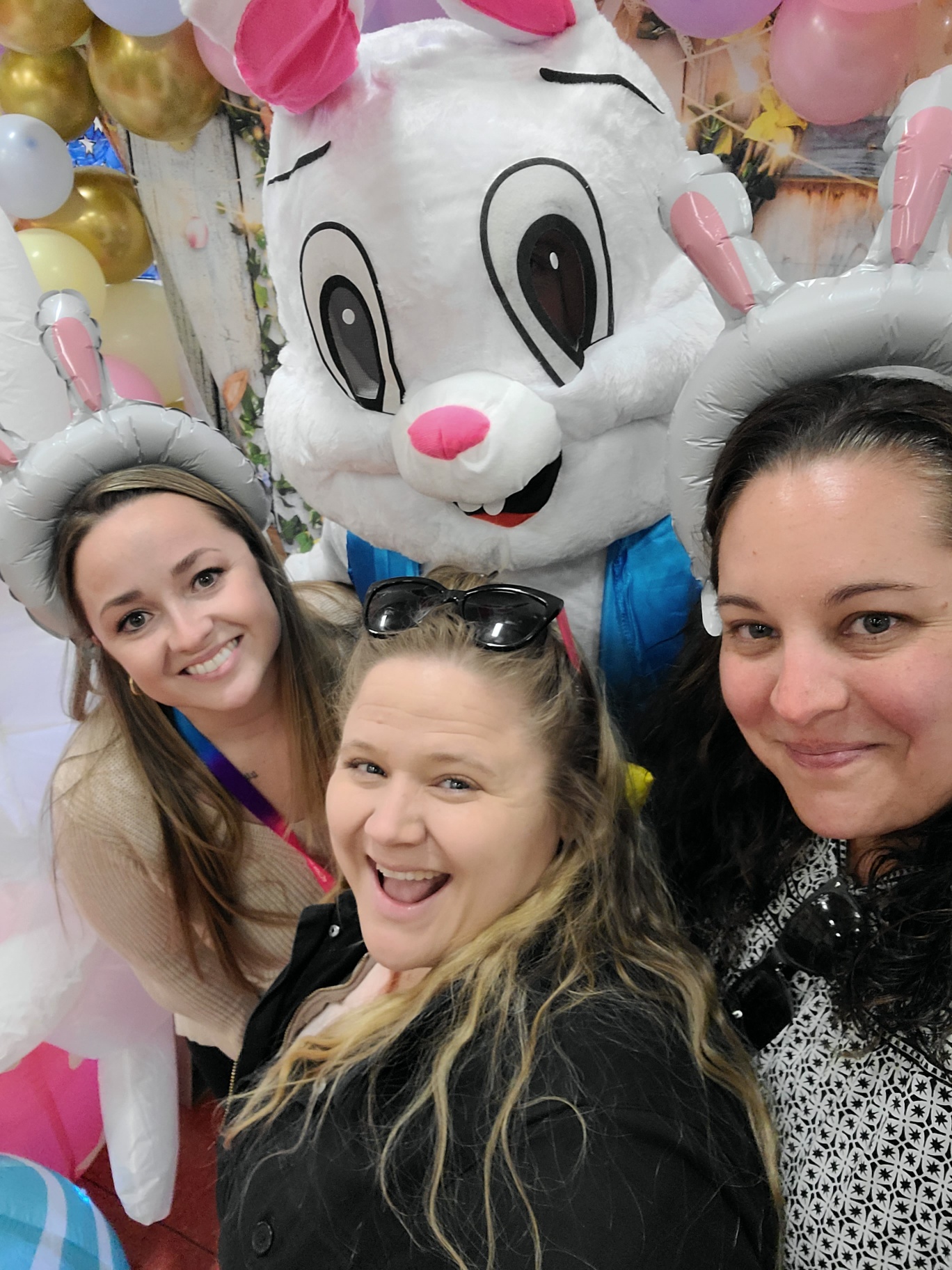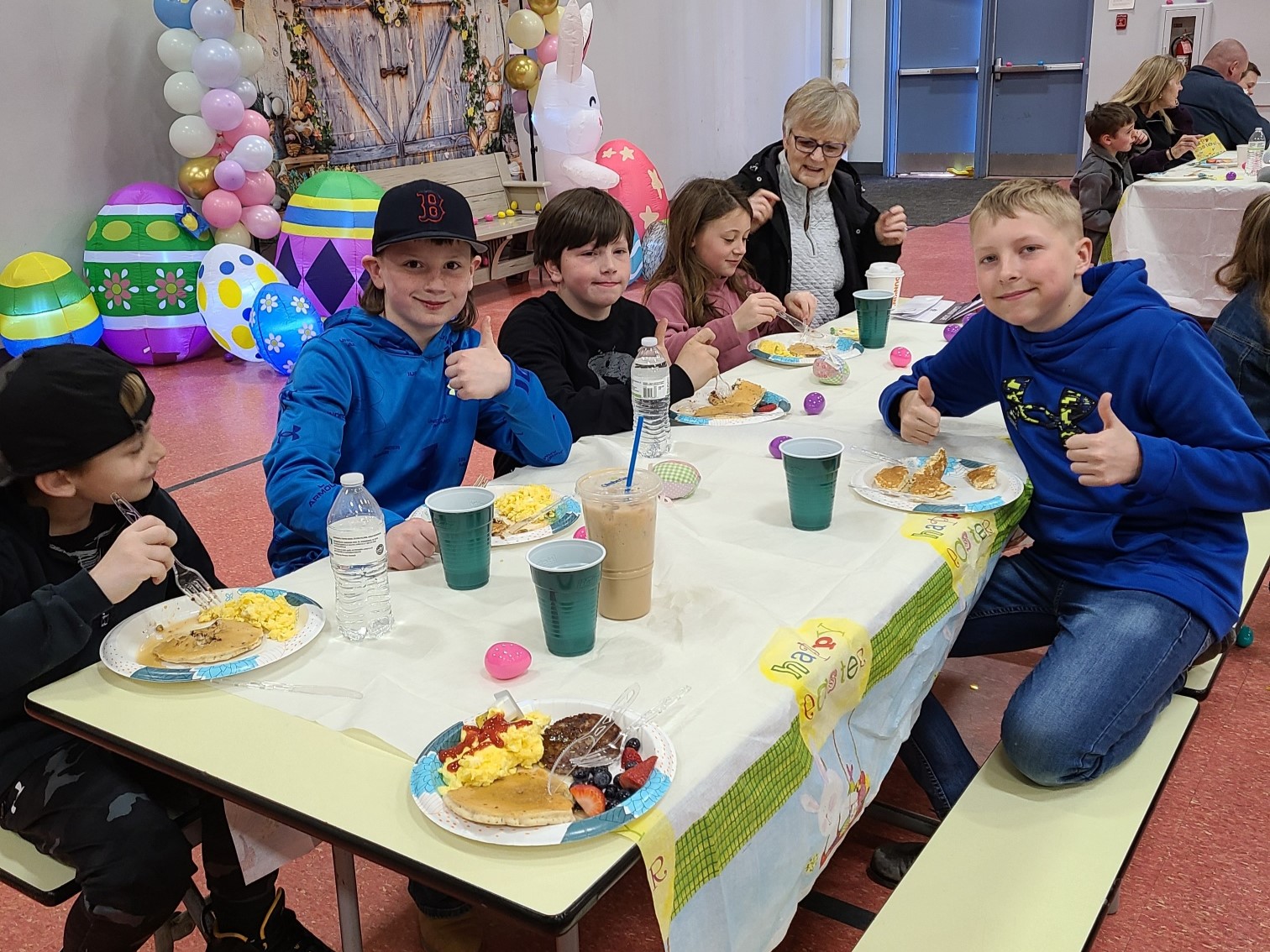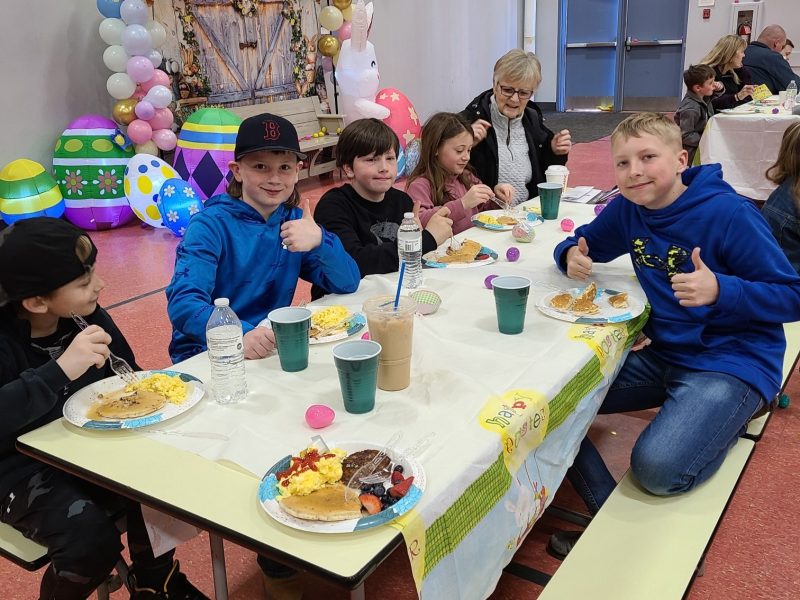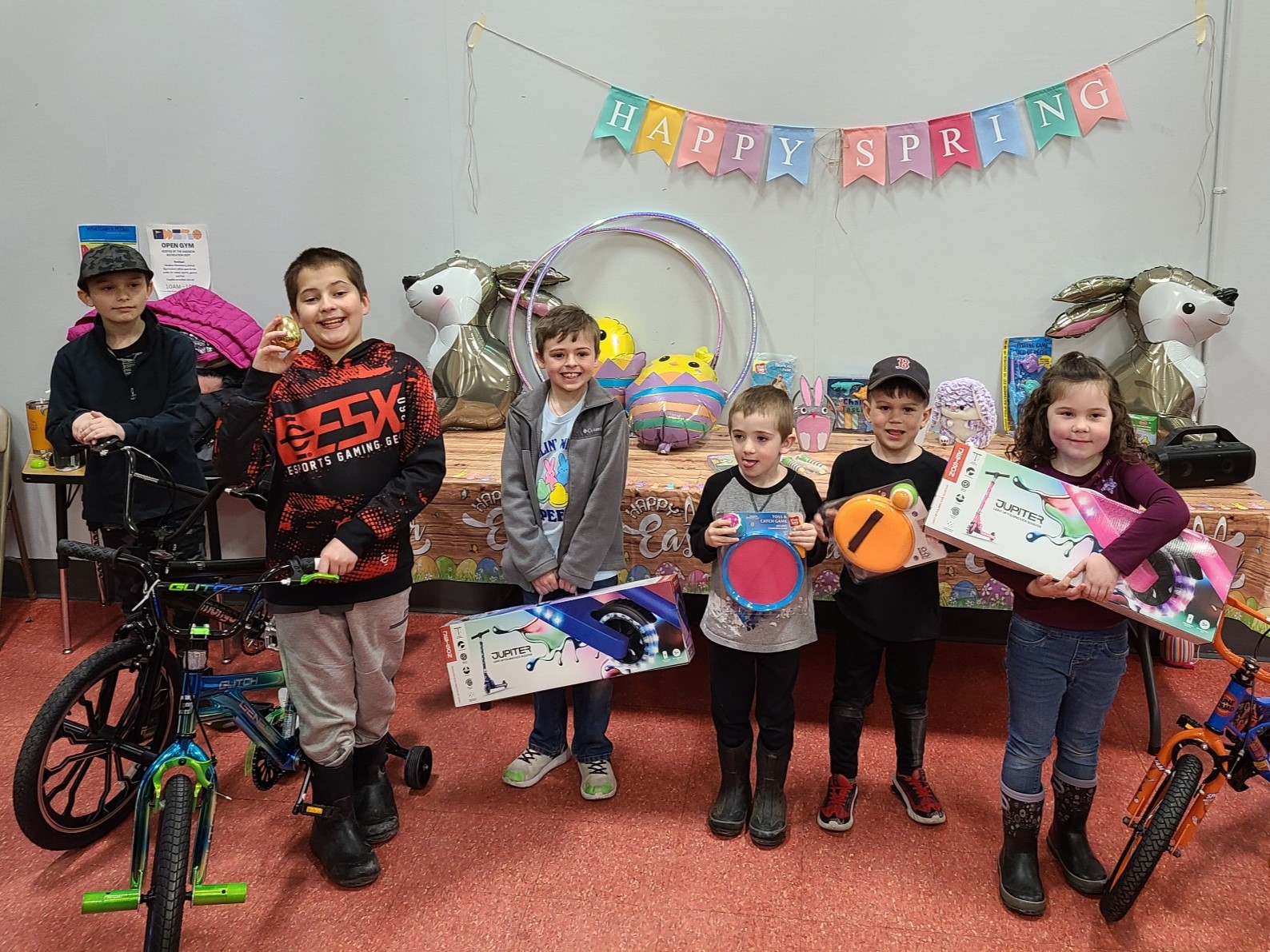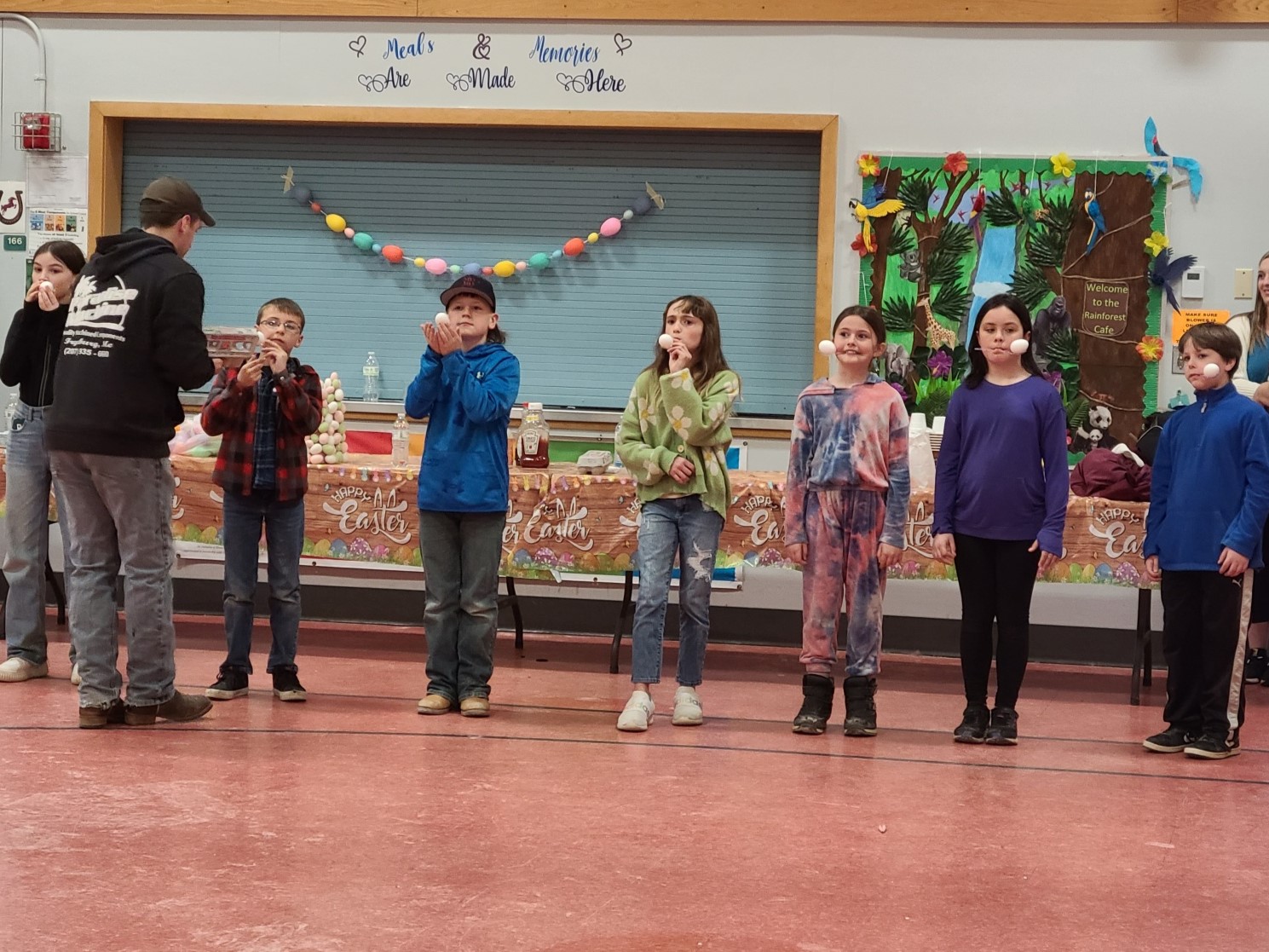 We are looking for volunteers! Want to help out? Contact us
Easter Egg Hunt, Family Fun, Community Event, Event for all ages, Madison Recreation programs,